Lunar New Year is only 24 hours away. I am so excited about it. I have always loved festivals and celebrations. Although I am not preparing anything special this year, I am still in the mood of the annual festival.
It's the Dragon year!
Bold. Red. Loud. Yayy!!!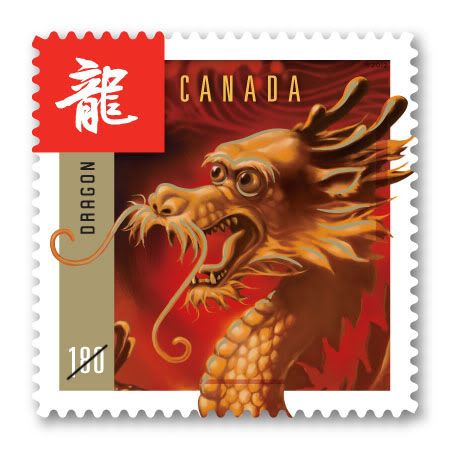 Canada even published a dragon stamp to celebrate the year. Does Indonesia have any?
My wishes regarding Lunar New Year are :
1. Dear parliament, please extend the national holidays into 3 days (at least) and one week (at most, but two weeks are gladly acceptable too). Hehehe.
After all, according to the tradition, Lunar New Year lasts for 15 days. So, one day is seriously too short a holiday. Really.
2. Lion dancers and performers, please kindly sharpen your skill before you dare to perform in public. Show us some real skillful Lion dances instead of just hopping around like a bunny.
I mean, come on....., Lion dance is not like that. I watched some world lion dance competition on DVD and those guys were magnificent!! Now that is what you call Lion dance!
Okay, probably you don't have to be super pro like them, but at least, do show a little distinctive or different move. As for now, the only thing distinctive from Medan lion dance is their loud cymbals.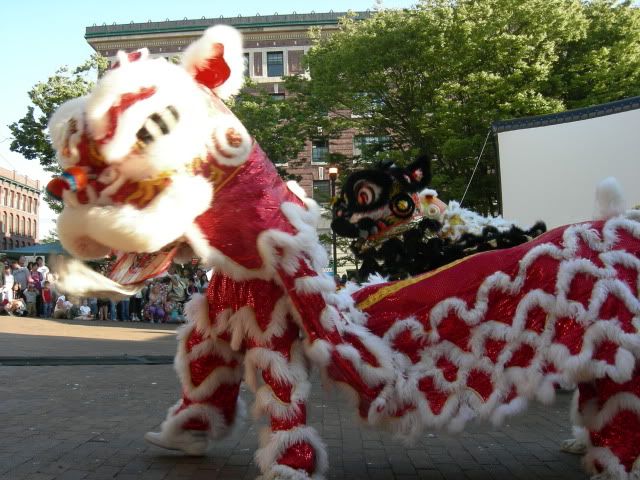 3. And of course, most importantly, let the year ahead be filled with joy and prosperity to all of us
More pictures up next....